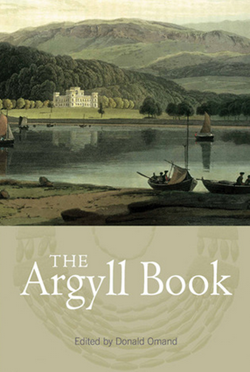 This illustrated book tells the story of Argyll in a truly captivating way and is a great source for anyone who wants to know about the mesmerizing history of this politically, economically and religiously important part of Scotland. Examples of places featured in depth in The Argyll Book are Islay, Iona and Dunadd – places that have played key roles in the history of not just Scotland but for the British Isles as a whole. The book is easy to read and covers anything from geology and archaeology to folklore and literature.
The Argyll book lets us dive deep into the story of Argyll over 300+ pages divided into 20 chapters, each chapter being written by a recognized expert within that specific field. This gives the book depth as well as width, and it manages to cover a wide range of topics without ever feeling rushed or shallow.
Paperback: 304 pages
Publisher: Birlinn Ltd; illustrated edition edition (5 July 2006)
Author: Donald Omand
Language: English
ISBN-10: 1841584800
ISBN-13: 978-1841584805
Product Dimensions: 15.6 x 2.6 x 23.4 cm
About the author
Donald Omand lives in Caithness and has written and edited numerous book, including "The Perthshire Book" and "The Borders Book". Before he retired, he ran the University of Aberdeen's continuing education program in the North Islands and Highlands.
About Dunadd
Dunadd (Scottish Gaelic: Dùn Ad) is an Iron Age and later hillfort located near Kilmartin in Argyll and Bute. In Scottish Gaelic, the name means "fort on the [River] Add". The fort was originally used during the Iron Age, and later served as a seat for the kings of the ancient kingdom of Dál Riata.
Until the land around Dunadd was drained for agriculture, Dunadd was surrounded by the Mòine Mhòr (the Great Moss) and the sogginess of this land helped increase the forts defensive strength since the bog was difficult for attackers to traverse. It is even possible that the hill was an island until when sea levels where higher, possibly as late as the 7th century AD.
Dunadd is an Ancient Monument under the care of Historic Scotland and it is open to the public year round.
Dunadd in fiction
In Claire R. McDougall's novel "Veil of Time" a modern-day woman is transported back to the 8th century Dunadd.